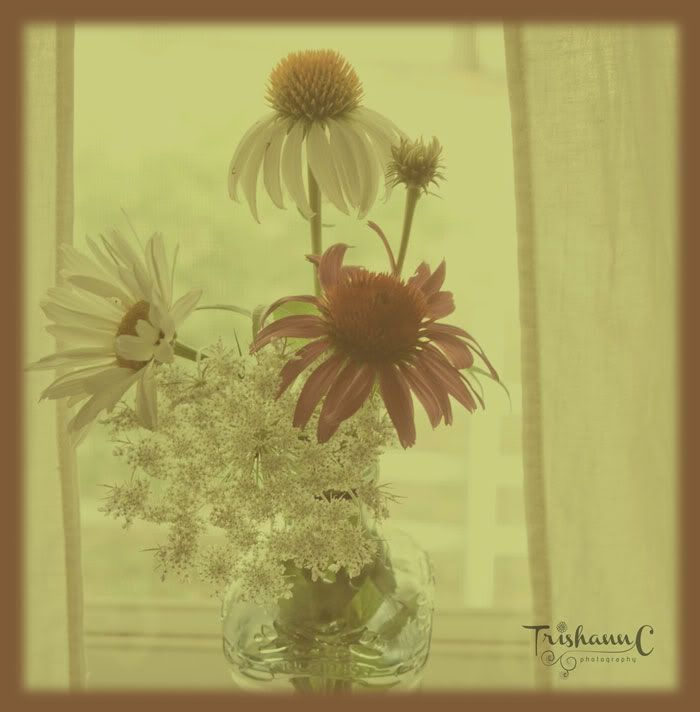 Wow...what an awesome challenge. It's late...but .......
A new recipe. A practice at setting up. Flowers home grown, in a found vase, framed by the curtain of my kitchen sink window...adding some homemade instagramish, framing....and a whole lot of determination and patience...a pinch of exhaustion...and a gallon of inspiration.
That really is all the energy I have to say tonight. Except...it was fun and inspirational as usual.